DIVISIONAL STRUCTURE
LOGISTICS AFRICA
Logistics services in the areas of consumer products, including warehousing, distribution, transport and route-to-market services.

As a result of the consolidation of specific expertise undertaken during the last year, this division now houses the newly-created businesses Imperial Managed Logistics, Imperial Cold Logistics, Imperial Retail Logistics and Imperial Retail Solutions.
Logistics services for industrial products, including palletised products, bulk liquids and powders and mining commodities. Transport and warehousing services are offered as part of an end-to-end supply chain service.
With distribution capabilities in 12 African countries, an expanding warehousing and distribution footprint and cross-border transportation in 18 countries, the business provides route-to-market solutions for a client base in consumer and healthcare products.
RESOLVE
The consolidation of the company's professional services and consulting capabilities, which includes advisory services,
technology, people enablement and process outsourcing.
Supported by shared services (finance, administration, IT, technical, sustainability,
training and risk) and the consolidated business development function.
WHERE WE OPERATE
In South Africa, our reach is countrywide. Our footprint in the rest of Africa is expanding, based on three regional hubs in the SADC region and East and West Africa.
MARKET OVERVIEW
South Africa
In South Africa, trading conditions in the logistics market remained challenging during the year, with the manufacturing sector struggling to gain momentum and much of the retail sector experiencing lacklustre volume growth.
A number of key trends shaped the South African market in 2014:
| | |
| --- | --- |
| > | The growth in logistics outsourcing, particularly in transport, storage, distribution and operations planning. Key drivers of this trend are the benefits of multi-party scaled operations, the specialisation and complexity associated with integrated supply-chain management and the increasing skills shortage within organisations |
| > | Further consolidation in the retail supply chain and increased rationalisation of capacity among logistics service providers. In parallel, there has been convergence in supply chain and logistics execution, which relies on specialised expertise and capabilities to address appropriate underlying cost drivers |
| > | Increased engagement by businesses on their inbound supply chain to unlock logistics opportunities from the factory-gate of suppliers and to reduce inventory holdings of inbound materials though integrated planning. Domestic and international suppliers, and their logistics service providers, need to adapt to this trend as their clients accept delivered product |
| > | The development of opportunities in inter-modal logistics, where we have seen focused investment by Transnet Freight Rail |
Rest of Africa
In the rest of Africa, demand for consumer goods continued to increase with the growth of an emerging middle class. Demand has been particularly strong in our focus sectors of branded consumer and healthcare products.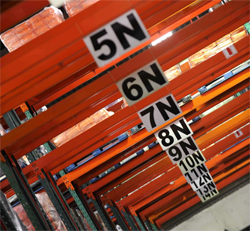 STRATEGY OVERVIEW
The division has grown to a position of regional and market leadership on the strength of its ability to understand and adapt to the markets in which it operates, and identify and supply the mix of services and capabilities which are relevant for each market. Our approach is to leverage existing expertise and build local knowledge through partnerships and acquisitions, thus establishing a robust platform for growing to scale in selected market sectors. Growth in our chosen markets has been rapid – both organic growth and growth through selective acquisitions.
South Africa
In South Africa our focus is on the development of scale across the entire supply chain by adding capability in different aspects of the logistics process and expansion into new industries, such as healthcare. In this sector, the move was supported by our acquisition of RTT Medical (now Imperial Health Sciences) in the 2013 financial year.
Rest of Africa
In the rest of Africa, we have leveraged our business model in an environment where our clients – primarily suppliers of branded consumer and healthcare products – require not only supply chain management but also route-to-market solutions.
Our unique proposition in these emerging consumer markets rests on three legs. We transport products, sell products and build brands. We have leveraged our existing capabilities in integrated supply chain management, which benefits from exclusive relationships with our principals and is supported by acquisitions and local partnerships, including the use of sub-contracted fleets.
In the rest of Africa we play a key role in growing the brands we support by bringing products to market in a trading environment where logistics are challenging and sales and marketing channels are relatively underdeveloped. Although more formal routes to market are being established and infrastructure is improving in some areas, we anticipate that our model will remain relevant over the medium to long term.
"Our strategy was sparked by dialogue with leading multinationals aiming to benefit from the consumerisation of Africa. Through conversations at the highest level – with manufacturers and brand owners in the pharmaceutical, FMCG and general retail sectors – Imperial's 'Rest of Africa strategy' was conceived, with regional cluster thinking as one of its cornerstones."


MARIUS SWANEPOEL, CEO: Logistics Africa
ACCESSING NEW MARKETS FOR OUR PRINCIPALS
| | |
| --- | --- |
| | GROWTH MODEL |
| > | Exclusive relationships with our principals |
| > | Bring products to market in a trading environment where logistics are challenging and sales and marketing channels are relatively underdeveloped |
| > | Ability to take existing principals to new markets and add new products to existing distribution network |
ACHIEVING MARKET-LEADING POSITIONS IN PHARMACEUTICAL AND CONSUMER
PRODUCT DISTRIBUTION IN AFRICA
FINANCIAL AND OPERATING PERFORMANCE
Results overview
Despite subdued or declining volumes in most of the sectors served, the division performed well, delivering strong revenue growth and an improved operating margin. The benefits of the rationalisation completed in the second half of the prior financial year, recent acquisitions and new contract gains, contributed to the strong performance on 2013, which included the negative impact of the transport workers strike in South Africa.
The Industrial Logistics business, which services the manufacturing, mining, commodities, chemicals and construction industries, performed well in a competitive market where volumes were under pressure. The business benefited from restructuring initiatives and delivered profit growth through new business gains and operational efficiencies. KWS Carriers, acquired late in the prior financial year, contributed positively and is performing ahead of expectations. KWS is a managed logistics business focused on the movement of bulk commodities from source to the end users and ports, utilising mainly dedicated contracted vehicles.
The Consumer Logistics business had a good year, despite lacklustre volume growth in our manufacturing client base. Growth was attributable to market share gains, new contracts and the consolidation of the retail logistics and managed logistics operations.
Imperial Cold Logistics (The Cold Chain) experienced depressed divisional growth and margins in difficult trading conditions and was restructured accordingly.
The Rest of Africa business delivered strong revenue and operating profit growth during the year in sympathy with the emergence of middle class consumers of fast moving consumer goods, pharmaceuticals and general merchandise in those African countries where we have chosen to operate. New principals enhanced the performance of the distributorship business CIC, the Imperial Health Sciences business saw excellent volume growth performing ahead of expectations, and the minority interest in MDS contributed to earnings growth and continues to perform well. The newly- acquired EcoHealth, a distributor of pharmaceutical products in Nigeria and Ghana, is performing in line with expectations and made a positive contribution for four months of the year since its acquisition on 1 March 2014.
NET CAPITAL EXPENDITURE
INCURRED TO REPLACE
AND GROW FLEET AND
FACILITIES INCREASED
23% TO
R887
MILLION
(2013: R724 million)
| | | |
| --- | --- | --- |
| | What were the major challenges during the year? | |
South Africa
The lack of real growth in the South African economy was a major concern for the logistics operations during the year. Manufacturing was subdued and there was low volume growth in the economy.
In this context, we focused on innovation and cost control to maintain margins and returns. Consolidation was undertaken to simplify the business structure and to group together business units with similar capabilities.
Although we remain concerned about the potential impact of protracted industrial action on our clients, the division was not impacted directly by labour stoppages during the current year.
Road safety and pedestrian safety in particular remain areas of concern for the business. Safety issues are covered in more detail in Imperial's Sustainable Development Report, available at www.imperial.co.za.
Rest of Africa
In the rest of Africa, cross-border transport competition and efficiencies are an increasing issue and this market segment is now highly competitive. In response, we rationalised non-performing operations and introduced managed logistics capability into this aspect of the supply chain.
Although our distributorships in the rest of Africa are exclusive, we face some competition from parallel trade. This is likely to remain a feature of these markets until they are established on a more formal footing.
In some of our markets, legislation on taxes of tobacco products and liquor has changed, with a commensurate effect on volumes and margin.
We are monitoring the outbreak of Ebola in West Africa post year end, and the political tension in some areas.
R million

H1 2014

%
change on
H1 2013

H2 2014

%
change on
H2 2013

2014

2013
%
change on
2013
Revenue
10 895
25,6
11 195
19,8
22 090
18 018
22,6
Operating profit
650
62,5
620
19,2
1 270
920
38,0
Margin (%)

6,0

5,5

5,7

5,1
Return on invested capital (ROIC) (%)
12,0
10,6
Weighted average cost of capital (WACC) (%)

8,8

8,5
Weighted average invested capital

6 836

5 752
18,8%
| | | | | |
| --- | --- | --- | --- | --- |
| REVENUE (Rm) | | OPERATING PROFIT (Rm) | | OPERATING MARGIN (%) |
| | | | | |
What did we
achieve during
the year?

The South African operations delivered a creditable performance, particularly in the transport and warehousing business, which achieved solid results in a challenging environment.

We undertook significant consolidation of the business in the prior financial year, enhancing our ability to offer tailored solutions to boost clients' competitiveness. As a result of the consolidation process, the group has simplified its business and honed in on core capabilities.

These changes resulted in a simplified and consolidated organisation, with the division's focus in the future on customising services for the benefit of each client, thereby driving their competitiveness.
We signed a memorandum of understanding with Transnet Freight Rail in South Africa, in terms of which both parties will collaborate on the joint development of multi-modal logistics services in support of Transnet's road-to-rail strategy.
Consumer product distributors in the rest of Africa region achieved significant growth during the year, with an expanded footprint and new contracts.

Technical skills and capabilities have been injected into MDS Logistics (Nigeria) and this business has seen an operational improvement as a result. A large workshop was developed in Lagos to create a centre focused on maintenance and improved operations management.
We entered the West African pharmaceutical distributor market through the acquisition of EcoHealth, concluded in March 2014, a leading distributor of pharmaceutical products in Nigeria, with operations in Ghana and Dubai. The company partners with leading pharmaceutical companies to distribute, sell and market their products and has long-standing contracts with multinational pharmaceutical manufacturers. The results for the financial year include EcoHealth for four months.

The transaction is in line with Imperial's growth ambitions and complements the Imperial Health Sciences business. It also adds scale and marketing capabilities to the service offering.
A new 10 000m2 temperature-controlled facility is being developed in Nairobi to support increasing demand for our services in the region.
During the year, an alliance was formed with Beijing Axis, a China-focused international advisory and procurement firm. The aim of the partnership is to develop a seamless distribution channel from China to Africa and vice versa.
Where do we
still need to focus
our attention?



In our South African operations, we continue to enhance our specialist capabilities whilst we consolidate activities to achieve market-leading scale and win new contracts. We are also continuing to drive integrated supply chain solutions, working closely with our clients to remove the underlying drivers of logistics inefficiency.
With the quality of the road surface and pedestrian access to freeways resulting in unfortunate incidents, we are increasingly focused on road safety and how we avoid and review accidents involving our own vehicles, sub-contractors, third parties and pedestrians, regardless of which party was responsible.

The vehicles owned and operated by the division travelled just under half a billion kilometres in 2014, on some of the most dangerous roads in the world. The World Health Organisation estimates the traffic death rate in South Africa to be 31,9 for every 100 000 population, one of the highest rates globally. While we remain committed to the elimination of all fatalities, the division's fatalities per million kilometres travelled stood at 0,015 in 2014, comparable to fatality rates in Malaysia, the Czech Republic and only marginally higher than in many Western European countries.

Although we have made good progress on transformation, the revised codes introduced will require new employment equity targets and more focused supplier and enterprise development. We will also continue to focus on leadership and skills development.

Outside South Africa our attention is focused on introducing the appropriate Imperial employees to acquired businesses to retain decentralised accountability, whilst leveraging Imperial's experience and scale.
FUTURE GROWTH PROSPECTS
In South Africa we expect trading conditions to remain challenging, driven by a sluggish economy and the impact of industrial strike action. The division underwent a strategic consolidation process, which positions it well to be more competitive and cost-effective in a tough market. Further benefits from this process will be realised in the 2015 financial year. The fundamentals of the logistics industry are good and given Imperial's infrastructure, network and expertise, it is ideally positioned to capitalise on these growth opportunities and gain more business in South Africa.
The division will continue to improve our clients' competitiveness through the delivery of superior logistics execution and expansion of our services across the value chain. We will add new capabilities through acquisition and innovation and enter new markets where opportunities are identified.
Prospects in the rest of Africa are good. We will continue to leverage our capabilities and experience in this region, entering into partnerships with specialist service providers with in-country experience and targeting acquisitions which enhance our ability to reduce the complexity and risk for consumer products and pharmaceutical brand owners in sub-Saharan Africa. Our integrated offering in transport, warehousing, distribution and demand-driven route-to-market fulfilment capabilities, provide the ideal platform to take advantage of growth opportunities in these markets.