IMPERIAL LOGISTICS
Imperial Logistics is a mainly African and European logistics provider of outsourced integrated value-add, supply chain and route-to-market solutions – customised to ensure the relevance and competitiveness of its clients.
With established capabilities in transportation, warehousing, distribution and synchronisation management and expanding capabilities in international freight management, the division operates in specific industry verticals – consumer packaged goods, specialised manufacturing and mining, chemicals and energy, healthcare, automotive, machinery and equipment, and agriculture.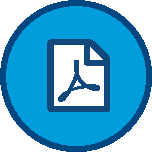 MOTUS
Motus is a highly competitive and profitable vehicle group, focused on creating value for customers across the vehicle value chain.
Motus, a distributor and retailer of vehicles and related products and services in Southern Africa and selected international markets, provides an integrated offering of services across all segments of the vehicle value chain for a broad range of the world's most respected vehicle brands.